Zelinka complements the Dab-o-matic applicators with matching bottles and tops. With these application systems, a variety of different fluids can be specifically applied to the body or objects.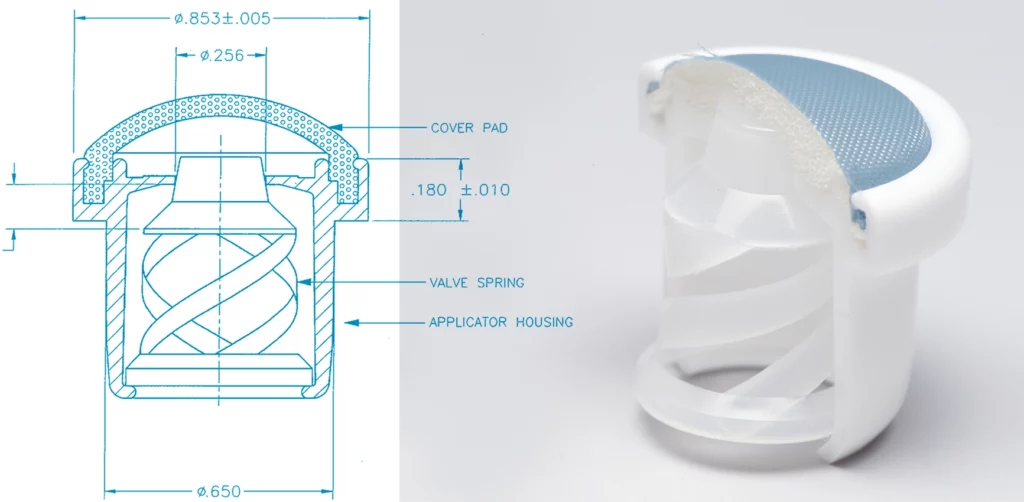 Different fluids have to work directly at a point. The specially developed Dab-o-matic applicators have been used for this purpose all over the world for decades. Their special spring and the sponge-tipped dabber guarantee that fluids are applied in a controlled manner exactly where they are needed.
Dab-o-matic applicators are found, for example, in
After-bite tubes
Pimple dabbers
Acne treatments
Solvent applicators
Drawing and marking pens
Spot removers
Eyeglass cleaners
Technical applicator aids such as anti-creak products or special oils
Sophisticated products require perfect solutions In order to allow you as the manufacturer to use the Dab-o-matic applicators as effectively as possible, Zelinka Consumer Packaging offers you complete application systems.
In addition to these standard application systems, we can of course also provide customised solutions tailored to the requirements of your product. We place great value on top quality and sustainability. We are happy to advise you in person!